Quality Development
In the MIKA network, we set great value on quality development. The main activities connected to quality development are coordinated by Women's Service Graz www.frauenservice.at
In order to assure the highest quality possible, we have aligned ourselves with our cooperatively developed and self-imposed quality criteria for the training course, the elective modules and work procedures in the network. Learning outcomes aim at providing orientation to participants.
Academic supervision of the training course in the form of a formative evaluation was provided by Women's Service Graz from 2009 to 2011.
Selected outcomes
---
Quality criteria for training literacy trainers who work with migrants
by Women's Service Graz
The quality criteria for training literacy and basic education trainers who work with migrants were formulated with more precision. The module included talks with experts, the evaluation outcomes of the MIKA training courses held from 2009 to 2011, international examples of comparable training courses, the expertise of an advisory board as well as the network partners' know-how.
Download: Quality criteria (in German only)
Contact: birgit.aschemann(at)frauenservice.at
---
Good practice in basic skills provision for migrants
by Women's Service Graz
The module presents international good practice criteria and examples of innovative basic education work with migrants as well as tips for successful knowledge transfer.
The objective was to come up with a practical manual for all providers, experts in the field and disseminators that will aid in planning and designing new educational offerings.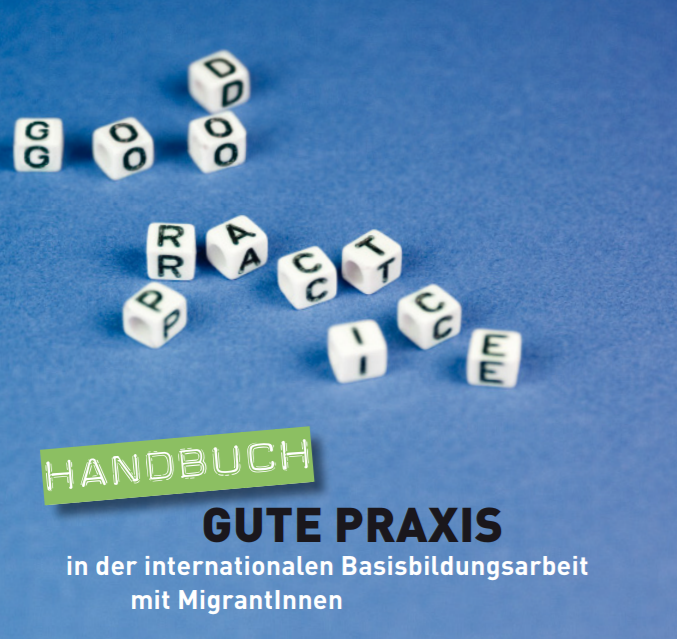 Contact: birgit.aschemann(at)frauenservice.at